HDDS® GREANR Cleaner is the unique and ultimate solution to get rid of any CIPC residue and the final step towards an uncontaminated potato storage! It is an easy to use product thanks to its formulation based on natural raw materials.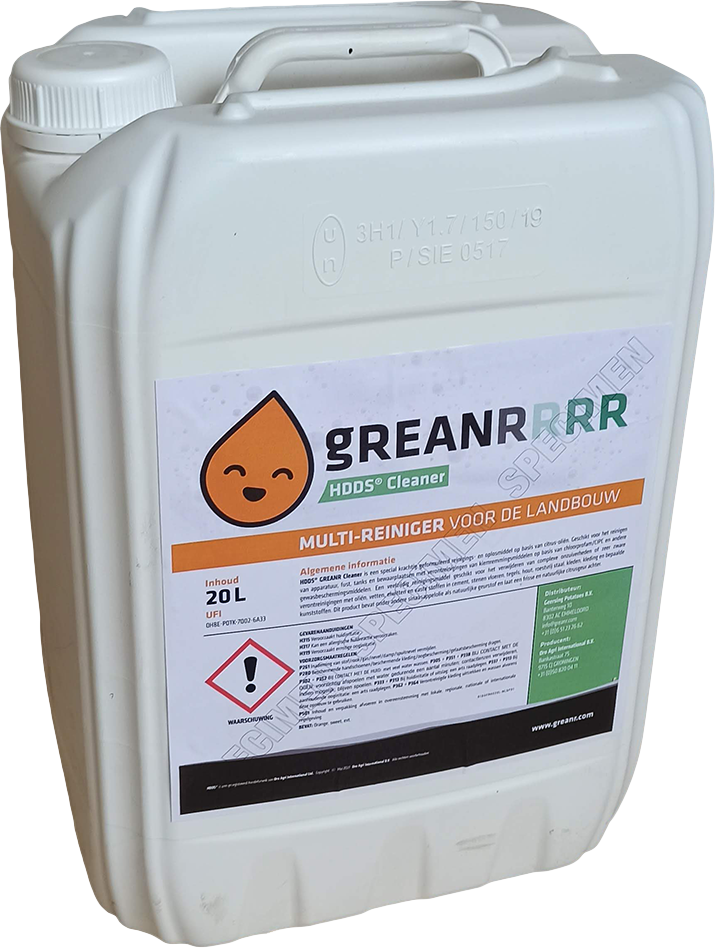 GREANR develops innovative, sustainable solutions for growers in the agricultural sector. We work closely with key partners in the industry and are committed to the growers.
For this research, wooden containers were used to store potatoes for several years at the WUR storage location 'de Eest', in Nagele. The research carried out by Open Crops at Wageningen University & Research provides
Read more »
In their April issue, the Dutch magazine Aardappelwereld published an editorial about the deep cleaning of chlorpropham residues in potato storage facilities. The article describes old research conducted by Wageningen's IBVL and recent research on
Read more »
De Europese Commissie heeft een tijdelijke mrl (t-mrl) voor chloorprofam op 0,4 ppm. Deze residulimiet voor
consumptieaardappelen is geldig vanaf de oogst van 2021.
Read more »